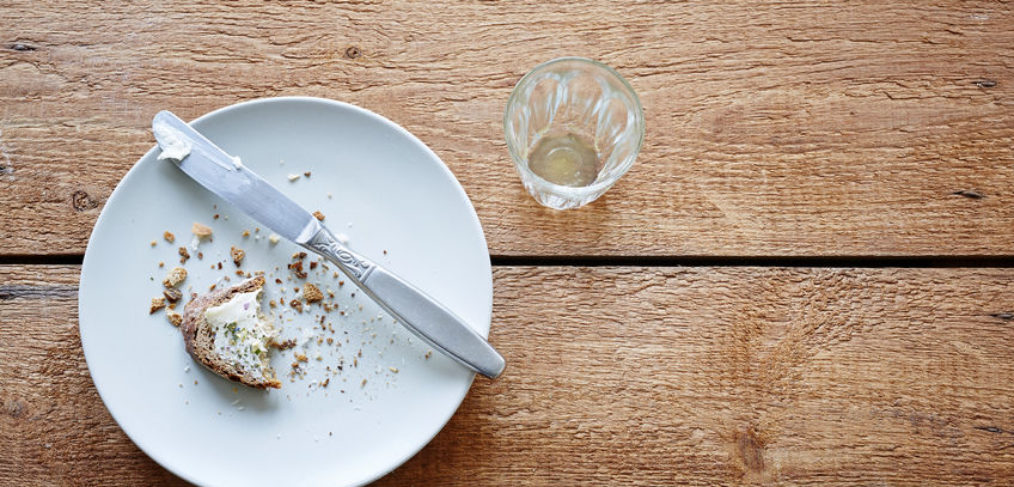 Is This the End of My Bread Diet? What a Journey it's Been!
"Aren't you glad you're not on your bread diet anymore?"
Honestly, it's with a heavy heart that I agree with that statement. Mainly because I am sad I've come to the end of this bread diet. I've indulged in eating a loaf a day, and It's been 90 days of non-stop eating for me to get all that bread down.
I've eaten bread from far-away places, and more bread than anyone I know. I'm so honored to the bakers from around America, across the sea to Germany and Switzerland and all the way south from Brazil. Thank you for sending in your bread, thank you for supporting me on this journey. Thank you for assisting me in my message that BREAD IS NOT BAD.
Throughout my bread diet, so many people have pulled me aside to warn me. And here are what many of them said to me:
Bread is bad for you, it will make you put on weight.
Do you know gluten causes inflammation in your body?
Man was not designed to digest grains, eating all that bread would cause you to become intolerant to gluten.
Bread is a processed food that you need to avoid.
White bread is so bad for you, avoid at all cost.
Guess what? None of that is true.
I have not gained a single pound eating a loaf a day and my energy levels, are through the roof.
The whole purpose of my journey was to disprove these biased, non-science based information on bread. I've eaten bread all my life, I play with it, I research it. I know the science behind it. That is why I started this journey—to eat so much bread so that I can prove that it is safe to consume bread.
Is a Bread Diet for Everyone?
If you suffer from diabetes, absolutely not. But don't discount the low GI breads that I experienced on my journey. You should check those out my blog on Days 19 and 31. For people with Celiac disease, you can consume gluten-free breads and they can be found on my blogs on Days 30 and 73. For the majority of the American population, bread is a nutritious portable food that is safe for consumption.
You know, I've received a lot of criticism concerning how I carried out my journey. One of them was, "Hey Lin, you are only one data point, that doesn't prove anything." Just let me be clear. I was not carrying out an experiment. I was using data and science-based information that has been generated from decades of research, to show that those experiments and nutritional information on bread work. And I've proven it.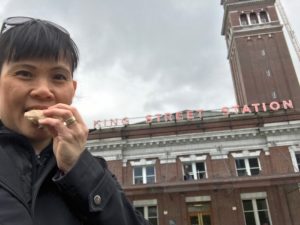 I want people to use the info on EatBread90.com to fight the common misconception of bread.
Know that all the information we have collected here is based on science. Thus information will be great to share with your families and friends that have all of a sudden developed a disliking for bread. They somehow become this way because some website selling new age remedies has turned them away from grains and wheat.
If you're a baker, I hope you use our EatBread90 blogs to help you in your bread journey. I've created enough information for you to help you in your business. As you know, I have a soft spot for bakers. Check out my blogs on Days 12, 58, 62, 75, and 90 for innovative ideas.
For the Love of Bread
Because of you, I am working on our next project: Body by Bread. I can't talk too much about it right now, but it does involve a community that supports bread and whose lifestyles are bread centric. So stay tuned.
It's been an awesome and life-changing journey. Thank you for reading this blog, thank you for your tremendous support. Thank you for loving bread. This couldn't be possible without you. Thank you.