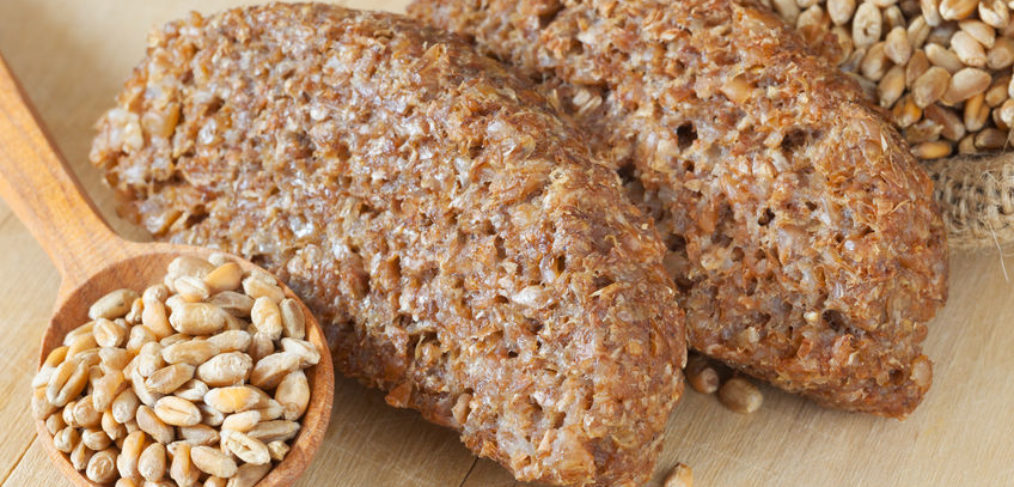 No Need for a Sugar-high: Day 19
I'm really digging this Sprouted Diabetic Lifestyle bread from Alvarado St. Bakery. Their organic grains are sprouted and directly made into bread sweetened by only organic dates. This produced a bread that was clinically proven by the Glycemic Research Institute in Washington DC, to be low glycemic.
A low-glycemic diet is one that selects foods on the basis of minimal alteration of circulating glucose levels. Glycemic index (GI) and glycemic load (GL) are measures of the effect on blood glucose level after a food containing carbohydrates is consumed. Remember, a low glycemic diet is helpful to diabetics managing their blood sugar. Whether it applies to the rest of us or not is arguable. The push that all carbs are not created equal, and the creation of the low GI diet has propelled the South beach and high protein diets.
I believe this bread would suit those diets very well. However, I still like eating this bread because it has a very low sugar content, and yet, it was very palatable when eaten by itself. I have a lot of respect for Alvarado St. Bakery who has put so much work into producing this type of bread. Today is unusually sunny and in the 70s in Portland. I ended this long crazy week with w 5K run down the waterfront corridor. Portland weather is turning amazing and I may eat more bread because of this.
Here's what I ate on Day 19 of EB90: