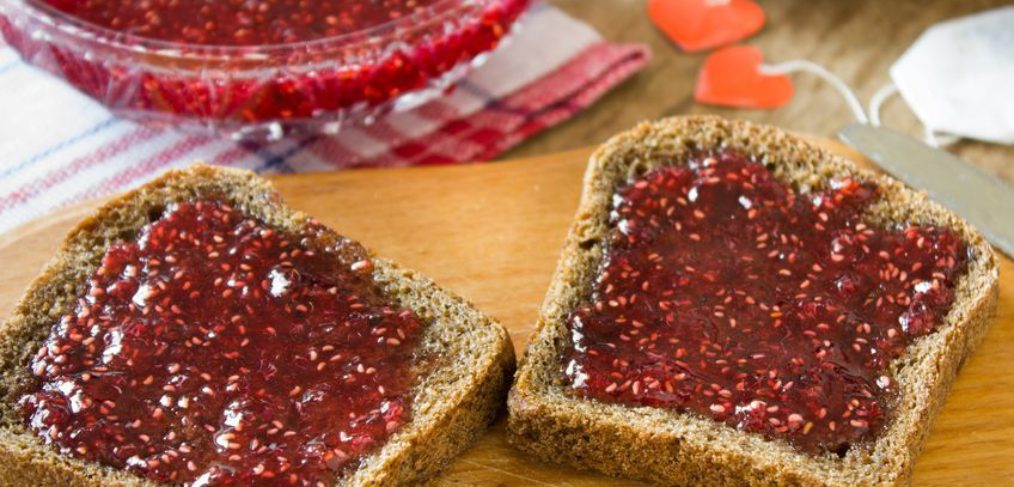 The Queen of Sweet Bread: Day 12
Craquelin, you must be the queen of sweet breads! I received an awesome tasting bread called Craquelin, made by the bakers at Puratos® using Tegral Soft'r Sweet Bread and pearl sugar.
Craquelin is a sweet and moist brioche from Belgian. Chunks of pearl sugar bits are added to the dough. As the dough bakes, the sugar melts, creating little pockets of sweetness throughout the brioche. And because real butter and eggs are used in this recipe, it's a velvety and rich bread. It was a great bread by itself. Unfortunately, I couldn't eat a whole loaf of it in a day (calorie overload). I needed to mix it up with other bread like the Oroweat® Whole Grain and Birotes.
Birotes, originally from Mexico, look like small pointed baguettes. This unique loaf is made with eggs, lime and beer, giving it a distinctive flavor. The recipe dates back to mid-19th Century when Belgium baker Camille Pirotte was tasked with promoting French bread in Mexico under Maxmillian. After the war, he stayed and opened his own bakery, developing the "pan de Birote."
These Birotes have a thick and crunchy crust with a chewy and salty interior. Made using O-tentic Durum and Sapore Fidelio, this bread had a great fermented aroma. It paired well my roasted chicken dinner tonight. A wonderful savory bread without any sugar, these Birotes had a resilient and chewy crumb, making it similar to the texture of sourdough.
I have been feeling under the weather with a head cold these couple of days. Therefore, I've toned down on the exercise significantly. My expenditure of calories has suffered because of this. Well, I'm not concerned because I lost weight last week, and if everything goes as planned, I'll be the same weight this week as last week's weigh in.
Here's what I ate on Day 12 of EB90:
| | | |
| --- | --- | --- |
| Food | Portion | Calories |
| Oroweat® Whole Grain | 2 slices (38g) | 160 |
| Puratos® Craquelin | 200g | 800 |
| Puratos® Birotes | 200g | 600 |
| Kroger® Whipped Greek Cheese Spread | 1 Tbsp | 22.5 |
| Siggi's® Skyr Vanilla | 1/2 C | 60 |
| Mango | 1 | 200 |
| Apricot Sugar-Free Jam | 2 Tbsp | 40 |
| Boar's Head Smoked Ham | 2 oz | 60 |
| Tilamook Butter (Salted) | 2 Tbsp | 200 |
| Roasted chicken dinner | | 400 |
| Walk | | -150 |
| Total | | 2392.5 |