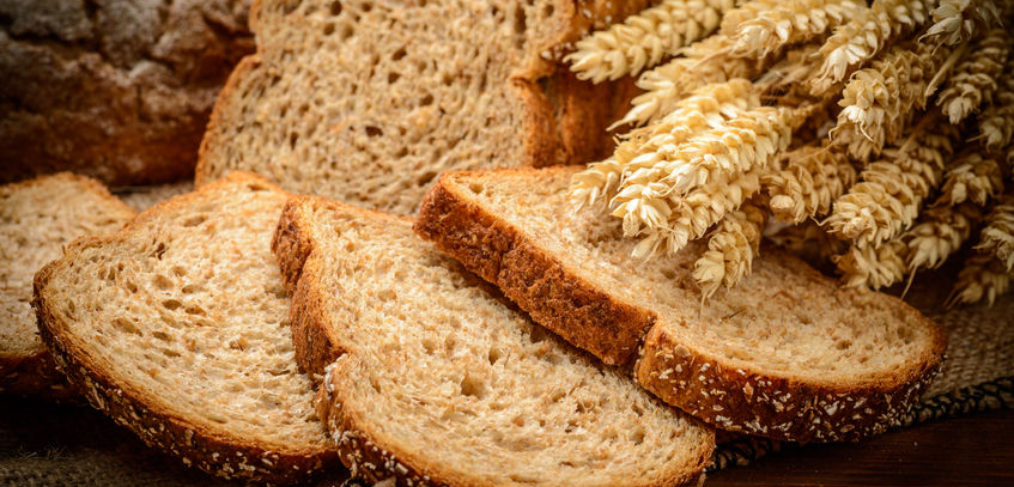 Happy to Eat Whole Wheat: Day 11
I was on the go again today, baking at the Wheat Marketing Center and making it to meetings. My pile of sandwiches was packed into the bread bag and went with me wherever I went.  It's Day 11 now, people around me should be comfortable with me eating bread and talking at the same time.
Today's bread of choice is Oroweat® 100% Whole Wheat. I love whole wheat bread because it is made from whole wheat flour. Yes, the whole wheat! Many have forgotten that the wheat grain is one of the world's most nutritious grain. It is an excellent source of dietary fiber, minerals, vitamins, and highly bioactive phytochemicals, which are antioxidant compounds that fights cancer.
We all need more wheat
We are truly lucky to have wheat grow in abundance in America, yet it puzzles me why there are so many people who are anti-wheat these days. Besides providing excellent nutrition, whole wheat has many benefits like reducing the risk of obesity, type 2 diabetes and cardiovascular diseases.
With so much research showing whole wheat flour as a super food, I want to bring awareness that this can be taken advantage of by consuming whole wheat products like this 100 % whole wheat bread.
Here's what I ate on Day 11 of EB90:
| | | |
| --- | --- | --- |
| Food | Portion | Calories |
| Oroweat® 100% whole wheat | 12 Slices (38g) | 1080 |
| Justin's® Nut Butter | 2 Tbsp | 190 |
| Nature's Hollow Sugar Free Strawberry Jam | 4 Tbsp | 80 |
| Favorit Cherry Preserve | 1Tbsp | 50 |
| Philadelphia strawberry cream cheese | 1 Tbsp | 35 |
| Apple | 1 | 95 |
| Beef Noodles | 1 C | 200 |
| Crackers | 1 pkt | 390 |
| Total | | 2120 |