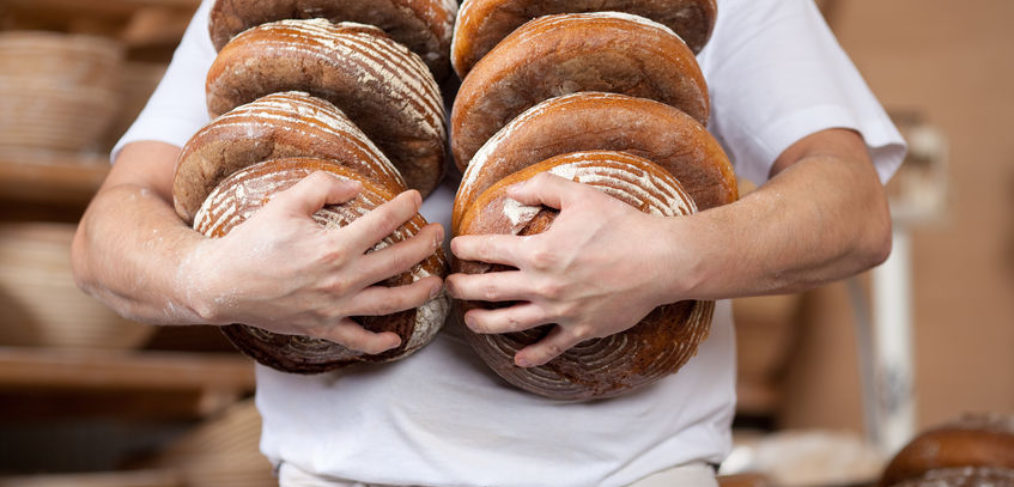 Eat Bread All Day, Anywhere: Day 10
I figured how to make my jams and spreads portable. I must spread them on the slices every day before I leave the house. Today I dug into my bag of wholesome Franz® 9 grain bread. It's loaded with different seeds and grains, yet it is not overly dense. Its slight sweetness makes it an easy bread to eat all day.
So, I used various jams and spreads to create my sandwich pile this morning. This is what it is going to look like from now on—says this bread bag lady.
I've found it is easier to fold the bread into halves because I can take it out and eat it without any mess during meetings.  The people around this office are so used to me eating and talking all the time, so something would seem amiss if I don't do this.
Tonight, we cooked pork bulgogi with vegetables and rice. I didn't consume the rice, but I did place some sriracha sauce over it and made a sandwich out of it. Yummy!
Here's what I ate on Day 10 of EB90:
| | | |
| --- | --- | --- |
| Food | Portion | Calories |
| Franz® Organic Nine Grain | 12 slices (43g) | 1440 |
| Tillamook® Salted Butter | 2 Tbsp | 200 |
| Kroger® Whipped Greek Cheese Spread | 1 Tbsp | 22.5 |
| Justin's Nut Butter | 2 Tbsp | 190 |
| Nature's Hollow Sugar Free Strawberry Jam | 4 Tbsp | 80 |
| Orange | 1 orange | 45 |
| Nutella | 1 Tbsp | 100 |
| Kelp soup | 1 C | 10 |
| Pork Bogulgi | 4oz | 250 |
| Calcium Supp | | |
| Total | | 2337.5 |