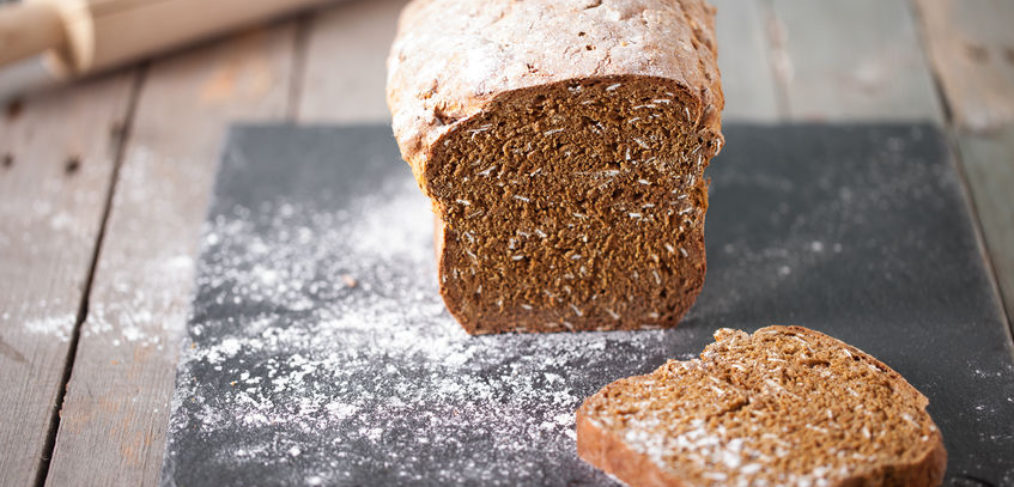 Control Your Blood Sugar with This Low GI Bread: Day 29
Yes. I ate a lot of bread today. It's almost half a day of yesterday's loaf, plus today's bread. Least to say, it was a lot of calories, but I had to make up for the bread I didn't eat yesterday. I'm on a schedule, and my plan was not to break up the 90 days.
A low GI bread?
A special bread arrived at my office today. It was a low GI bread (Glycemic Index) from Holista Foods. We tried this in a group setting and I found the feedback interesting. Most people are not aware that white bread sends their blood sugar up the roof. Therefore, diabetics tend to shy away from white bread.
Holista Foods has patented an ingredient system, when used at 8% in the formula, lowers your GI index. I thought maybe it was a system of gums and starches that they were using, but I was so surprised when I talked to Nadja Piatka (CEO, Holista Foods) and learned it was not so.
They use a patented system of fenugreek, pulses, okra and fiber to achieve this low GI application. They even had tests confirm this system at the GI labs in Toronto, The University of Sydney, Australia and the University of Oxford, England.
Their readings were below 55m which is unprecedented for white bread!
Here's what I ate on Day 29 of EB90:
| | | |
| --- | --- | --- |
| Food | Portion | Calories |
| Low GI bread | 6 slices (25g) | 334.5 |
| Paleo bread | 4 slices (25g) | 173 |
| Grand Central Baking Ciabatta Loaf | 200g | 560 |
| Grand Central Baking Rye Sourdough | 4 slices (50g) | 560 |
| Almond and cashew nut butters | 2 Tbsp | 190 |
| Apricot Sugar-Free Jam | 2 Tbsp | 40 |
| Grilled Chicken | 1 Thigh | 180 |
| Green Beans | 1 C | 30 |
| Apple | 1 | 95 |
| Orange | 1 orange | 45 |
| Total | | 2207.5 |