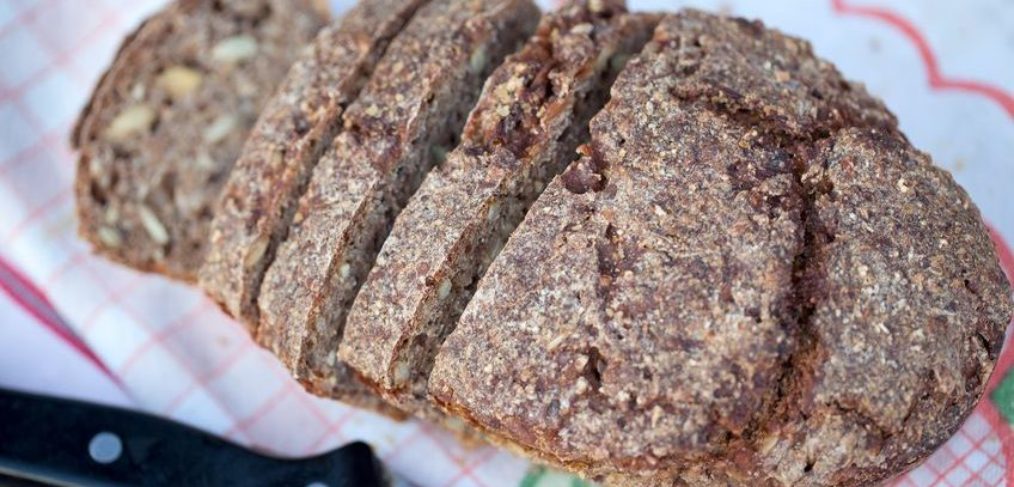 Bread diets are so great, because it takes away cravings. So, my day goes like this:
Morning – eat bread
Afternoon – eat more bread
Evening – eat bread with family
Don't you crave for other things on a bread diet?
That's the monotony of this journey. When your diet is so predictable and restrictive, you put very little thought into your meal plan. Someone asked me, "Don't you have any cravings during the day?" I really don't. I believe I don't have any cravings because bread fills me up very efficiently. As you may have noticed, all the breads that I have eaten are mostly whole grain or whole wheat. When I eat a couple of slices of bread, I can feel full for a couple of hours. Not only that, but because bread is so high in fiber and complex carbohydrates, it satiates me and prevents me from feeling any cravings.
With most diets that I have tried, especially with low-carb and low-calorie diets, I would be craving the entire candy store by the end of the day.  I find it pleasantly surprising that I don't yearn for that sweet treat at the end of the day. I could pass by my favorite bakery and not buy a cream puff! Overall, a bread diet, even with sugar in the bread, has reduced my total sugar intake in my diet. I wasn't expecting that!
Eat bread, fill full, no cravings. Wow. What a deal!
| | | |
| --- | --- | --- |
| Food | Portion | Calories |
| Sprouted bread* | 4 slices | 440 |
| Fried egg sandwich | 2 slices | 400 |
| Butter | 2 Tbsp | 200 |
| Coconut water | 8.5 oz | 45 |
| Strawberries | 1 | 80 |
| Soup | 1C | 200 |
| Sauteed spinach | 1C | 56 |
| Excercise | | -100 |
| Total Calories | | 1321 |
* This week, I am finishing up the bread that BBU Brasil sent me.