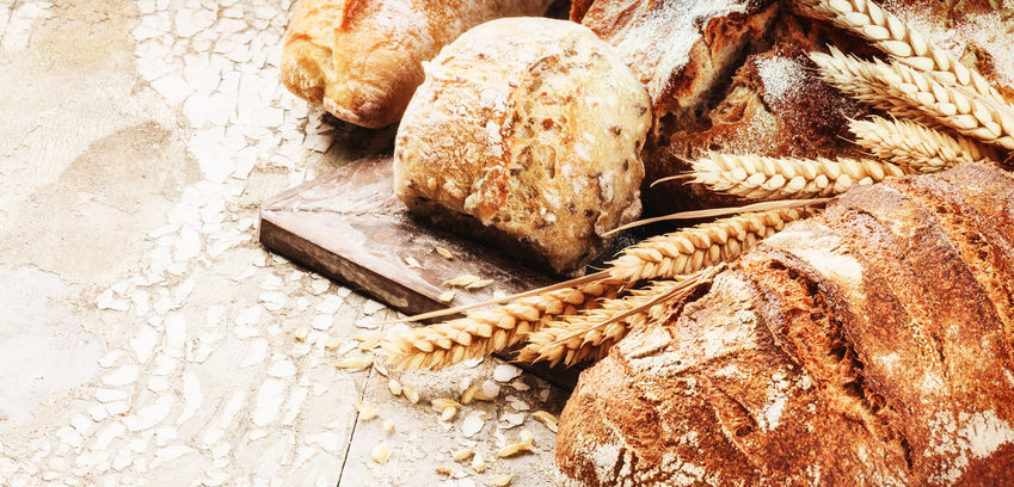 A Grand Bread-Eating Day: Day 16
I scored big today! I went to Grand Central Baking Company® and received three large artisan sourdough loaves. I told Margot Leonard, their Sales Manager, that my husband is a big fan of theirs. He won't buy anything other than Grand Central loaves. She was thrilled to hear that and asked if I'd bring any home to him. I couldn't guarantee that. You see, for those of you who are not from the Northwest, Grand Central Baking Company® is known for its high-quality artisan bread.
I brought the loaves to NedSpace, and that was the end of that. Everyone loved Grand Central's bread, everyone ate it. None left for the #1 fan, my husband. The thing about artisan bread is that it is best eaten on the day it is baked. I think that resonates in everyone's mind, like the bell to Pavlov's dogs. When someone see the word Grand Central, it's like an instant message that comes into their minds that instructs them to immediately devour the fresh loaves.
Even Jimmy Stanley from NedSpace, a self-proclaimed anti-gluten paleo fan, devoured a few fresh slices of Campagnolo. It reminded him of the days when he used to live in Italy, and he proclaimed that these were the best Campagnolo outside of Italy. We live streamed this Breaking Bread experience on Facebook, so please check it out on our BAKERpedia Facebook page.
Grand loaves
I've not been to Italy, but I do know how to judge a loaf by its taste. The three breads I received today were Campagnolo – a hearty and mild sweet (from a touch of honey), rugged country-style loaf combining coarse wheat and rye flour and a mix of eight whole grains; Multigrain whole wheat – a hearty loaf in the style of German breads, with a great mouthful of chunky grains in every bite; and Peasant Levain Boule – a gorgeous loaf with a dark crust and distinctive tang.
I loved the Peasant Levain Boule the best because it had an incredible chewy crust with a very moist and resilient crumb. Best of all, it was made from stone-ground whole wheat flour and rye meal.  Bread fans, have I made you hungry yet?
The sourdough technique that Grand Central Baking Company® uses is close to a 17 hour ferment. That means that all their breads will have a distinct light sour taste and a resilient chew to it. The slices from these breads were very dense, so I didn't need to eat too many slices.
Each slice was about 56 grams, compared to the regular 43g/slice. This made a huge difference with the amount of slices I had to consume. Therefore, I easily finished all the slices by 3 p.m. today. Thank you Grand Central Baking Company®, for giving me a grand bread eating day!
Here's what I ate on Day 16 of EB90:
| | | |
| --- | --- | --- |
| Food | Portion | Calories |
| Grand Central Campagnolo | 4 slices (56g) | 560 |
| Grand Central Peasant Loaf | 2 slices (56 g) | 280 |
| Grand Central Multigrain Whole Wheat | 3 slices (56g) | 480 |
| Strawberries | 1/2 C | 20 |
| Apricot Sugar-Free Jam | 2 Tbsp | 40 |
|  Lemon Curd | 2 Tbsp | 120 |
| Whipped Cream Cheese Spread | 1 Tbsp | 30 |
| Almond butter Vanilla + Espresso | 1 Tbsp | 95 |
| Peach spread | 1 Tbsp | 50 |
| Mango | 1 | 200 |
| Butter (Salted) | 1 Tbsp | 100 |
| BBQ Pork Ribs | 4oz | 420 |
| Sauteed Spinach | 1 C | 48 |
| 30 min bike ride | | -380 |
| Calcium Supp | | |
| Total | | 2063 |