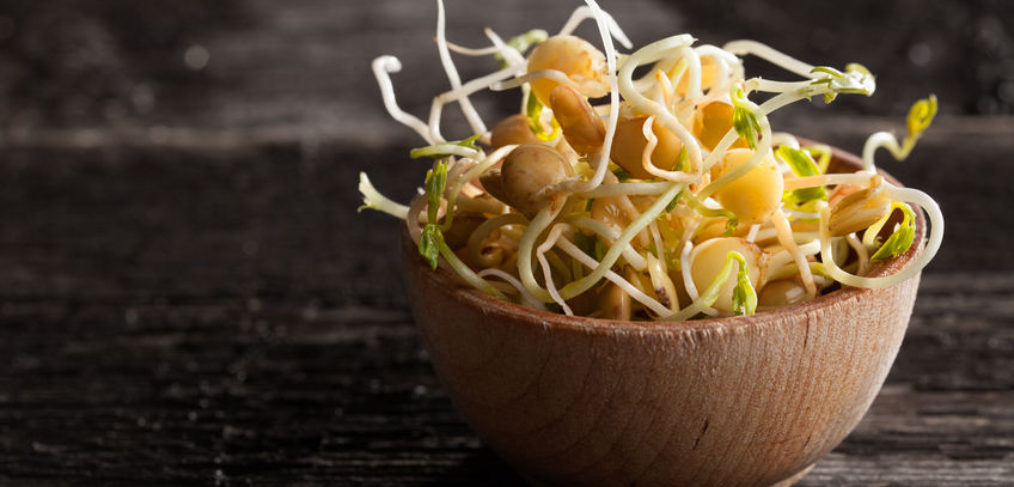 I received some hearty and wholesome naturally leavened bread today from Columbia County Bread & Granola. This is a wonderful bread, from a wonderful company. They bake organic flourless sprouted breads and flax-based granolas, as part of their mission to help make the world a little better. This is reflected in part of their name, Columbia.
Throughout the history of America, Columbia has been a symbol of forward thinking and inspiring change. As they put it in their brochure, the company "revere(s) Colombia as the embodiment of what we aspire towards. She symbolizes our efforts to craft the world's finest breads and granolas and our belief that, working together, we can help shape a better world."
Their take on sprouted bread is a little different than most other bakeries. During the sprouting process, gluten chains are degraded. So, many sprouted-grain breads have vital wheat gluten and yeast added back in to the formula. However, CCB&G want to stay true to the old-time traditions of sprouting and fermentation. Their sprouted wheat mash ferments a wild yeast culture, lactobacillus and bifidobacterial. And no gluten is added back in.
This gives their bread a truly unique flavor. It also makes it an ideal choice for gluten-sensitive people.
Today we also celebrated out podcast launch, and dined on bread from Little T bakery, Rotella's, Bob's Red Mills, Eat the Ball® and Columbia County Bread & Granola. Quite a few people turned up to honor our launch.
I was really happy to see so many people enjoy the bread we brought in. We also brought in some of my favorite donuts from Blue Star Donuts to celebrate National Donut Day! Oh wait, maybe that's why they all came….oh well.
Here's what I ate on Days 60 and 61 of EB90:
| | | |
| --- | --- | --- |
| Food | Portion | Calories |
| Day 60 | | |
| Everything Bagel | 2 (100g) | 420 |
| Oroweat Whole Grains Double Fiber | 6 slices (38g) | 480 |
| Ricotta Cheese | 1/4 C | 100 |
| Butter | 2 Tbsp | 200 |
| Pineapple | 8 oz | 80 |
| Apple | 1 | 95 |
| Coconut water | 2 C | 100 |
| Pizza Slice | 1 | 220 |
| Orange | 1 orange | 45 |
| Calcium Supp | | |
| Total | | 1740 |
| Day 61 | | |
| Everything Bagel | 1(100g) | 210 |
| Wholegrain Sourdough | 80g | 103 |
| Croissant | | 240 |
| Baguette | 100g | 255 |
| Columbia Sprouted Country Wheat Loaf | 3 slices (45g) | 150 |
| Columbia pita bread | 1 pita (85g) | 100 |
| Honey wheat Nugget Bread | 2 slices (45g) | 190 |
| Meatloaf | 5 oz | 241 |
| Corn | 150g | 155 |
| Ricotta Cheese | 1/4 C | 100 |
| Apricot Sugar-Free Jam | 2 Tbsp | 40 |
| Butter | 2 Tbsp | 200 |
| Steamed Broccoli | 1C | 35 |
| Strawberries | 1C | 50 |
| Calcium Supp | | |
| Total | | 2069 |
| | | |