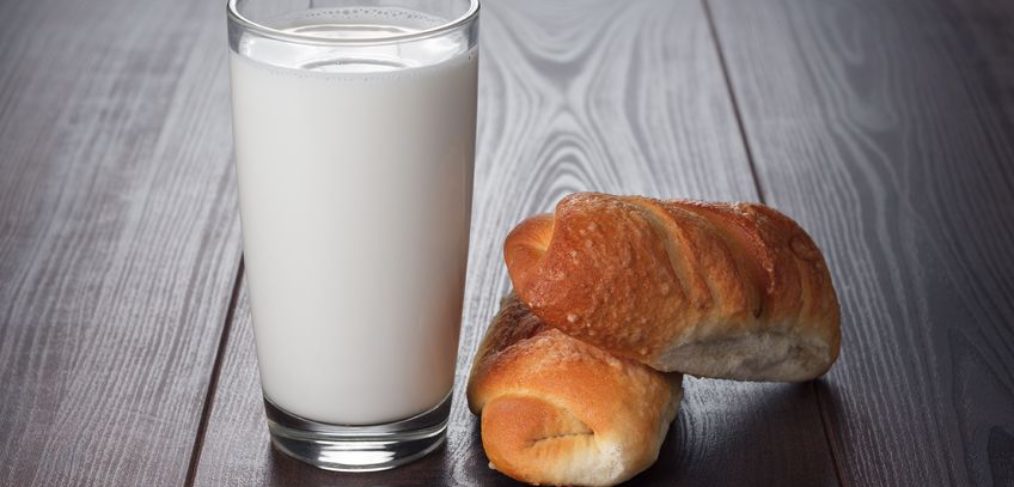 Got Milk? Day 23
Today's bread is Franz Organic 100% Whole Wheat bread—delicious and nutritious! Talking about nutrition, I was listening to the second episode of our podcast 'Pitching a Loaf' with my nutritionist, Connie Evers, where she reminded me that my calcium and potassium intake is rather low. I guess if there is truly a weakness to my diet, it's the inability to consume enough dairy products for the calcium.
I was lactose intolerant growing up, and therefore never really developed a taste for dairy products. I don't like yogurt, I cannot get low fat milk past my nose and I don't eat pizza, so I probably consume cheese or dairy products like once a week. Well, unless its ice cream or baked into some heavenly goodness with a foreign sounding name (like Tiramisu).
Getting my calcium
So when Connie said, "You have to increase your calcium intake, Lin" I was quite panicky and I told her what my problems were. She proceed to lecture me on the effects of aging on bone loss and the need for calcium to prevent osteoporosis.
It's true, I'm a head taller than my mom, and two heads taller than her mom. They have experienced significant bone loss over the years. I see my future, and it is not looking good. She told me to avoid cream cheese since it contains almost no calcium, and to add almond milk and ricotta cheese to my diet.
Honestly, I have not tried ricotta cheese by itself. I thought it would taste like cottage cheese, but I am pleasantly surprised. It actually doesn't have much taste to it. I scored! I started using it as a spread like mayo. I soon realized that it is an "extender." When mixed with pesto, jam, nut butters or Nutella (my favorite), it gives these combinations a fuller body and I need less of the high-sugar or high-salt spreads.  Why didn't I discover this sooner! My whole world has changed. Or at least for the next 77 days!
Here's what I ate on Day 23 of EB90:
| | | |
| --- | --- | --- |
| Food | Portion | Calories |
| Franz Organic 100% Whole Wheat | 11 slices (43g) | 1100 |
| Ricotta Cheese | 1/4 C | 100 |
| Justin's Nut Butter | 2 Tbsp | 190 |
| Sugar Free Strawberry Jam | 4 Tbsp | 80 |
| Ham | 2 oz | 60 |
| Homemade Pesto | 1 Tbsp | 80 |
| Avacado | 1/2 cup | 184 |
| Orange | 1 orange | 45 |
| Calcium Supp | | |
| Bike | | -100 |
| Total | | 1739 |