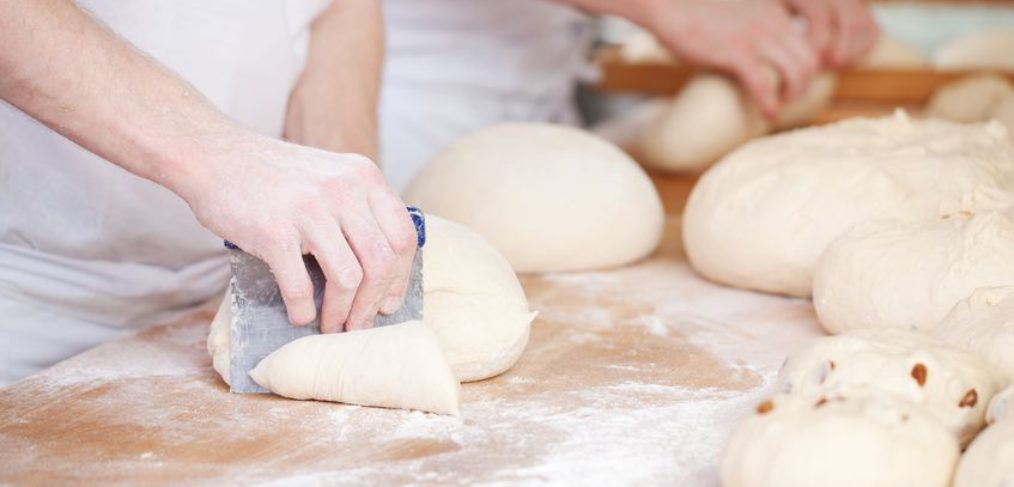 Be Passionate About What You Do: Day 24
Artesano® bread by Sarah Lee is probably one of the most favored bread here in the Pacific Northwest. It is a white bread, without a gummy texture. I can eat this toasted with butter all day. Why do I choose this bread? Mainly because I wanted to try what it feels like just to eat white bread all day. I love it. No guilt here. Just pure indulgence into my favorite food in the world, bread. White bread.
We also recorded our 4th podcast today sponsored by Manildra, co-hosted by David Deblauwe and I. Our guest was Scott Baker (yes, he is a real baker), CEO of 5 generation bakers. They make an amazing raisin swirl bread under the label Jenny Lee®. Talking to Scott really gives me hope for this industry.
Passionate Baking
His success story is about being really good at something, repeating that, and growing it by leaps and bounds. Scott is a genuine baker. He chose to be really specialized at producing one thing, and that's raisin swirl bread. The way he broke down his process (which I feel is a really difficult process), how he cared about the quality of his bread, and how that affected his growth decisions indicated to me that he really cares about his bread. I was excited to have found a commercial baker who is successful after starting from ground zero and growing his bakery to a multi-million dollar business. Above all, I love seeing passion being rewarded. Look for this podcast on iTunes (coming soon).
"Skills are cheap, passion is priceless" – Gary Vaynerchuk
It is true, you should always be guided by your passion if you want to grow a successful bakery. This can be seen with the success stories of 5 Generation Bakers, Grand Central Baking Co., Dave's Killer Bread and Blue Star Donuts.  If you bite into any of their products, you will feel the passion. It is what keeps your customers from coming back again and again.
Here's what I ate on Day 23 of EB90:
| | | |
| --- | --- | --- |
| Food | Portion | Calories |
| Sara Lee® Artesano | 11 slices (38g) | 1100 |
| Ricotta Cheese | 2 Tbsp | 50 |
| Artichoke Bruchetta spread | 2 Tbsp | 67 |
| Sugar Free Strawberry Jam | 4 Tbsp | 80 |
| Salami | 6 Slices | 180 |
| Apricot Sugar-Free Jam | 2 Tbsp | 40 |
| Dickinson's® Lemon Curd | 2 Tbsp | 120 |
| Orange | 1 orange | 45 |
| Nutella | 2 tbsp | 200 |
| Tilamook Butter (Salted) | 1 Tbsp | 100 |
| Kale Soup | 1 C | 48 |
| Marie Biscuits | 10 pieces | 150 |
| Banana | 1 | 105 |
| Calcium Supp | | |
| Bike | | -300 |
| Total | | 1985 |