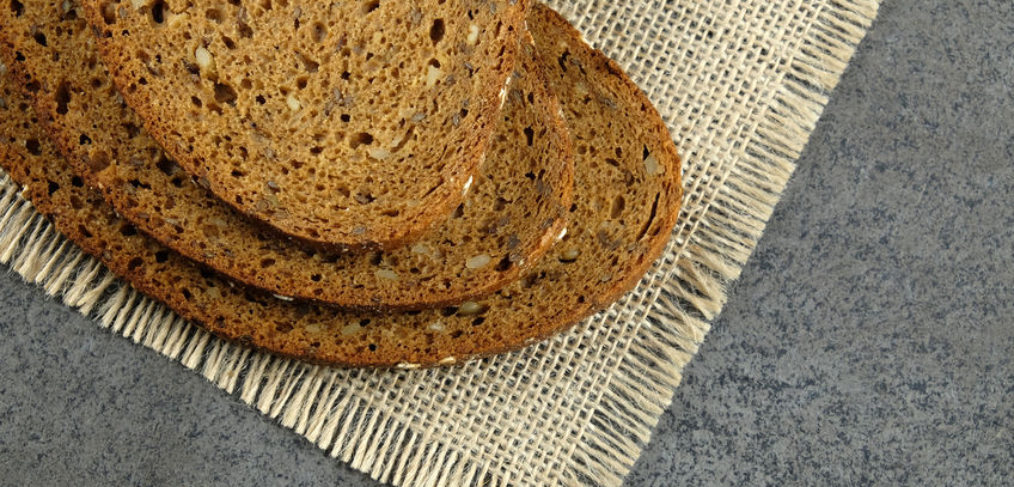 Setting the Gluten Myth Straight: Day 4
I have met many concerned individuals these days. Some of them keep telling me the gluten myth: if I consume to much, I'll develop an allergy. Really guys, if you studied my numbers, the amount of gluten (which is protein) in a pound of bread would be no more than 68g or about 2oz.
That is much less protein than a beef patty in a hamburger. Proteins are made of amino acids, and they all get digested the same way. I believe the likelihood of me developing celiac disease from eating 2oz of gluten every day is slim to none. So that deals with one gluten myth.
The gluten myth aside…
Someone asked me yesterday if I felt hungry during the day, since bread is known to cause spikes in blood sugar levels. I explained to that person that I had to eat at least a slice of bread every hour. So no, my body will never have that opportunity to be hungry.
This is because my blood sugar will not rise or fall since I am eating all the time. Was that part of my intelligent eating strategy? No. As I said, my strategy is simple: eat bread regularly all throughout the day so that I don't suffer in the evening stuffing my face.
Today, I opened a loaf of Organic 100% Whole Wheat from Klosterman Organic Bakery.  It is a tasty whole wheat, with a great aroma. Compared to many other breads, this bread was much lower in sugar and sodium. That is a great plus in my books. Why? Because I can plaster on more spreads, silly! No, I'm really kidding. I had to actually stop myself from putting on more spreads because my caloric count would be compromised. This is a bread diet, not a jams and spreads diet.
This bread was such a versatile bread, it went well with curry. I enjoyed my curry tonight, but I don't think I will do it soon again because the fat from the coconut milk in the curry took away from my total calorie count.  "But coconut fat is good for you…" ladies and gentlemen, fat is fat in my books. I've heard people commenting that avocado and coconut fat is superior to other fats. What is the source of that B******?
If you're measuring and comparing the quality of fat, you are consuming too much fat.
Fat should be consumed in small amounts, regardless of source. Yes, I'd rather eat lard than coconut fat, but that's another conversation for another day. No more curry for the next 86 days please.
Here's what I ate on Day 4 of EB90:
| | | |
| --- | --- | --- |
| Food | Portion | Calories |
| Klosterman 100% Whole Wheat Bread | 11 slices | 1100 |
| Weight Watchers Whipped Cream Cheese Spread | 1 Tbsp | 30 |
| Almond Breeze Chocolate Almond Milk | 1 Cup | 100 |
| Boar's Head Smoked Ham | 2 oz | 60 |
| Nutella | 2 tbsp | 200 |
| Kale (cooked) | 1 C | 33 |
| Strawberries | 1C | 47 |
| Caramels | 2 | 100 |
| Curry | 1 C | 400 |
| Orange | 1 orange | 45 |
| Calcium Supp | | |
| Walk | | -152 |
| Total | | 1963 |