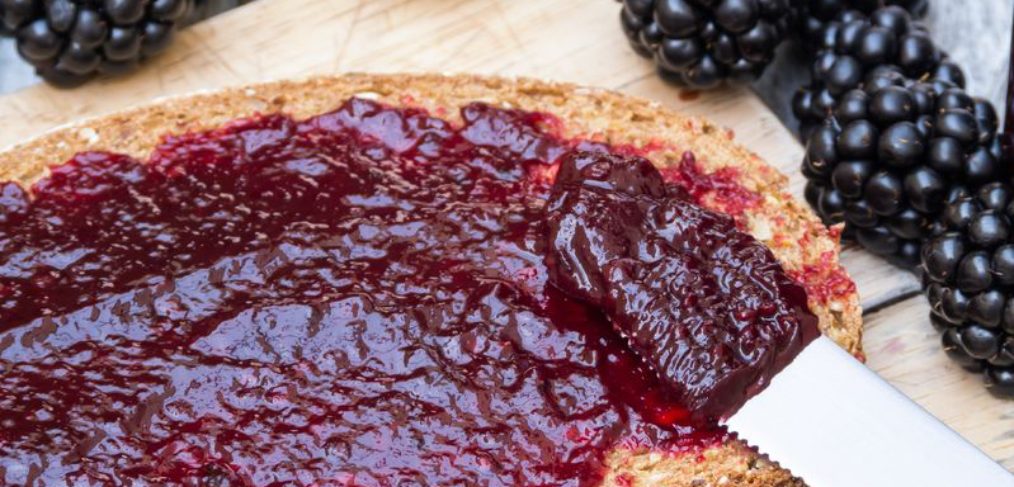 Shitting Rainbows: Day 3
After my dry bread binge, I went shopping yesterday. I went down the jams and jellies aisle, just expecting plain ol' jellies and preserves but HOLLY LOLLIPOPS! Chia blackberry spread! Almond butter vanilla espresso spread! Hot pepper peach jam! I couldn't make up my mind. You mean there's more to this than Nutella® and cookie butter?  Why didn't anyone tell me? I was so happy, I was having a:
Before you get envious, I need your empathy. Just think, "Poor Lin, poor thing, she's just been eating boring butter, cream cheese, Nutella and cookie butter. She needs something else". You bet I DO! So I bought a whole bunch of spreads, and salad toppings, more than I could hold in an armful. I was so happy that I found all these, I made Ana take a picture of me.
My bread for the day
And to top this off, I dug into a loaf of Organic Honey and Chia from Franz Bakery. OMG! What heavenly texture! I have not experienced a textured bread like this before. The subtle crunch from these little chia seeds were delightful surprises with every bite. I love this bread! I could eat it the whole day…oh wait. I have to. Man, my work makes me shit rainbows.
Here's what I ate on Day 3 of EB90:
| | | |
| --- | --- | --- |
| Food | Portion | Calories |
| Franz Honey Chia | 12 slices (480g) | 1080 |
| Tilamook Butter (Salted) | 1Tbsp | 100 |
| Egg | 1 | 78 |
| Kroger Whipped Greek Cheese Spread | 1 Tbsp | 22.5 |
| Tomato Pesto | 1 Tbsp | 130 |
| Strawberries | 1C | 47 |
| Almond breeze milk | 1/2 C | 30 |
| Justin's Honey Almond Nut Butter | 2 Tbsp | 190 |
| Fresh Gourmet Crispy Jalapeno | 1 tbsp | 40 |
| Glaced pecans | 1 Tbsp | 50 |
| Grilled Pork | 4oz | 252.5 |
| Calcium Supp | | 30 |
| Run 5K | | -420 |
| Total | | 1630 |