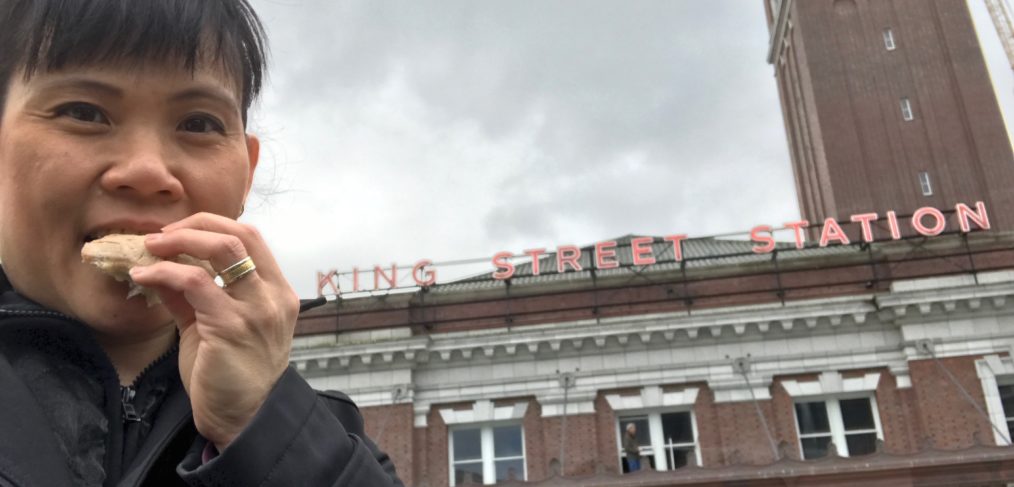 Oh, the Places You'll Go!
"Today is your day

You're off to Great Places!

You're off and away!"

-Dr. Seuss
I have bread on my mind, and feet in my shoes. I can steer myself in any direction I choose. I went to Seattle for a vacation and ate bread at the King Street Train Station.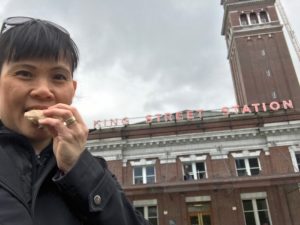 I looked up and down streets; looked them over with care. Then I said, "I want to go there." It's Pike's Street Market, a place with fresh fish. They threw them in the air, they threw them without a care.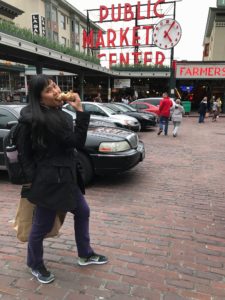 At Cow Chip I did not find any, because they were closed. I kept my money and onward I did move, because I know I will find something else to approve.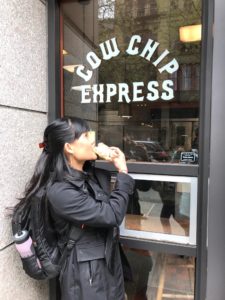 I saw La Panier and drooled at their macaroons. I said to myself, I have to eat three by noon. So delicious they were, I ate all three at the Very French Bakery.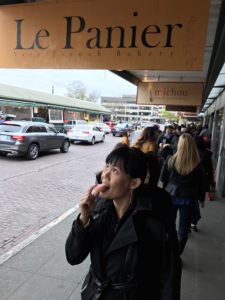 I had so much fun eating, I wished I was staying. But I found this place, where wedding bells were playing.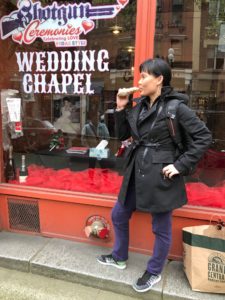 Will I succeed, in eating all this bread? Yes, I will indeed (98 and 3/4 percent guaranteed). At the magnificent Space Needle I had to stare, I ate all that bread even with the wind in my hair.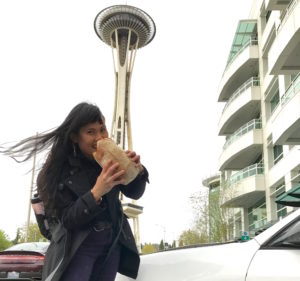 So be it sourdough, focaccia or ciabatta, today is the day! Your belly is waiting. So get on your way!