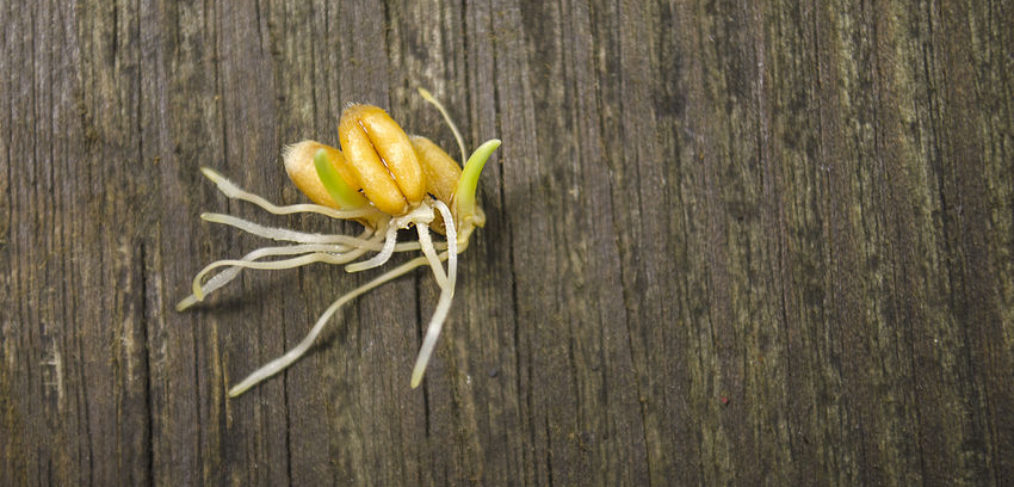 Art, Science, Love and Sprouts: Days 40, 41 and 42
"It's a little bit art, a little bit science, and a whole lotta love." That is the baker's creed at 20 Shekels. I received the Ezekiel, the Muesli and the Chocolate blackberry bread in the mail. Made from sprouted flour, they were very heavy and hearty breads that will take me 3 days to finish. 20 Shekels believe in baking all their products only from sprouted flour. So even their line of cookies are made from sprouted grains.
Their Ezekiel bread is based on a recipe found in the Bible that was given to the prophet Ezekiel as his only substance for 390 days. The Ezekiel bread, made from lentils, pulses and grains, has a complete amino acid profile. This bread is a perfect little nutritional package and 20 Shekels has fine-tuned the flavor perfectly. I can literally live off this bread for the next 90 days days of my journey if I wanted to. Seriously, I can.
The  Muesli bread is also made with 100% sprouted wheat flour. Sprouted flour has a lower effect on blood sugar, and 20 Shekels has a loyal base of customers with diabetes. The breads that I tasted here were not too sweet, so I doubt if these breads would have a high glycemic index.
I spoke with 20 Shekels' owner Marni Atherton and she shared her passion for her breads with me. Each and every bread is crafted carefully to provide great nutrition that is aromatic. They just recently launched their on-line sales of bread and things have taken off.
This is due to the fact that her customers love that their breads are baked fresh especially for them. Batch baking each flavor allows 20 Shekels to cater to the demands of an ever-changing population of bread lovers.
Here's what I ate on Days 40, 41 and 42 of EB90:
| | | |
| --- | --- | --- |
| Food | Portion | Calories |
| Day 40 | | |
| Ezekiel Bread | 5 slices | 500 |
| Muesli Bread | 6 slices | 600 |
| Chocolate Blackberry Bread | 2 slices | 240 |
| Coconut water | 2 C | 100 |
| Butter | 2 Tbsp | 200 |
| Smoked Ham | 4 Slices | 60 |
| Homemade Pesto | 1 Tbsp | 80 |
| Apricot Sugar-Free Jam | 2 Tbsp | 40 |
| Strawberries | | 20 |
| BBQ Pork | 4oz | 420 |
| Bike | | -100 |
| Total | | 2160 |
| Day 41 | | |
| Ezekiel Bread | 6 slices | 600 |
| Muesli Bread | 5 slices | 500 |
| Chocolate Blackberry Bread | 2 slices | 240 |
| Salami | 6 Slices | 180 |
| Hummus | 2 Tbsp | 100 |
| Butter | 2 Tbsp | 200 |
| Roasted Vegetables | 30g | 60 |
| Apricot Sugar-Free Jam | 2 Tbsp | 40 |
| Nutella | 1 Tbsp | 100 |
| Blueberries | 1/2 C | 40 |
| Coconut water | 2 C | 100 |
| Dumplings | 8 | 800 |
| Spring rolls | 2 | 100 |
| Total | | 2460 |
| Day 42 | | |
| Ezekiel Bread | 2 slices | 200 |
| Muesli Bread | 2 slices | 200 |
| Homemade Pesto | 1 Tbsp | 80 |
| Chocolate Blackberry Bread | 7 slices | 840 |
| Peanut Butter | 1 Tbsp | 95 |
| Yakisoba | 1C | 300 |
| Butter | 2 Tbsp | 200 |
| Lemon Tart | 1 slice | 300 |
| Apricot Sugar-Free Jam | 2 Tbsp | 40 |
| Nutella | 1 Tbsp | 100 |
| Blueberries | 1/2 C | 40 |
| Coconut water | 2 C | 100 |
| Run | | -500 |
| Total | | 1995 |