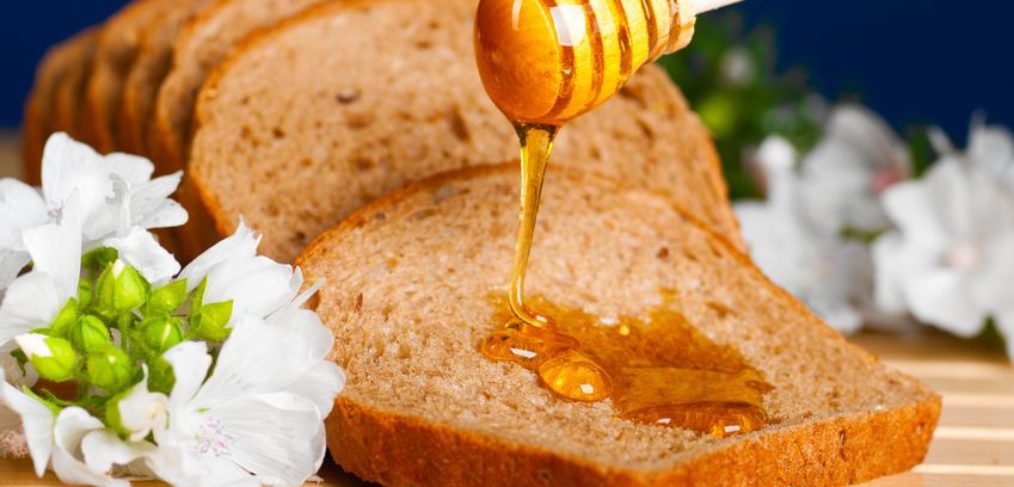 SAVE THE BEES!! Day 22
The Honey Oats & Flax made by Dave's Killer Bread has a strong honey aroma.  Unlike many honey wheat or grain blend breads, DKB's Honey Oats and Flax has a light texture. Together with the oats and flax, it packs 24g of whole grains in every slice. That is why I'm delighted in consuming Dave's Killer Bread bread—every bread I have consumed has just been packed with whole grain goodness.
Guess what's the sweetest part of this bread? When Dave's Killer Bread launched Honey Oats and Flax, they partnered with SAVE THE BEE, a non-profit set up by Glory Bee (their organic honey supplier) to promote education and awareness about Colony Collapse Disorder.
Co-founder Richard Turanski started GloryBee Honey in 1975 due to his love of bees and his role as an active beekeeper. With the concern of declining bee populations throughout the world, GloryBee advances the SAVE THE BEE mission through fundraising and education. Join their efforts today!
Remember, the next time you crave for a honey wheat bread, reach out these Honey Oats and Flax to SAVE THE BEES!
Here's what I ate on Day 22 of EB90:
| | | |
| --- | --- | --- |
| Food | Portion | Calories |
| Dave's Killer Bread® Honey Oats and Flax | 11 slices (42g) | 1210 |
| Tilamook® Butter | 2Tbsp | 200 |
| Smucker's® Sugar Free Strawberry Jam | 2 Tbsp | 20 |
| Skippy® Peanut Butter | 1 Tbsp | 95 |
| Tillamook® sliced cheddar | 1 Slice | 45 |
| Apple | 1 | 95 |
| Sauteed Chinese brocolli | 1 C | 48 |
| Nutella® | 2 tbsp | 200 |
| Ricotta Cheese | 1/4 C | 100 |
| Deli Chicken Breast | 3 Slices | 50 |
| Calcium Supp | | |
| Total | | 2063 |