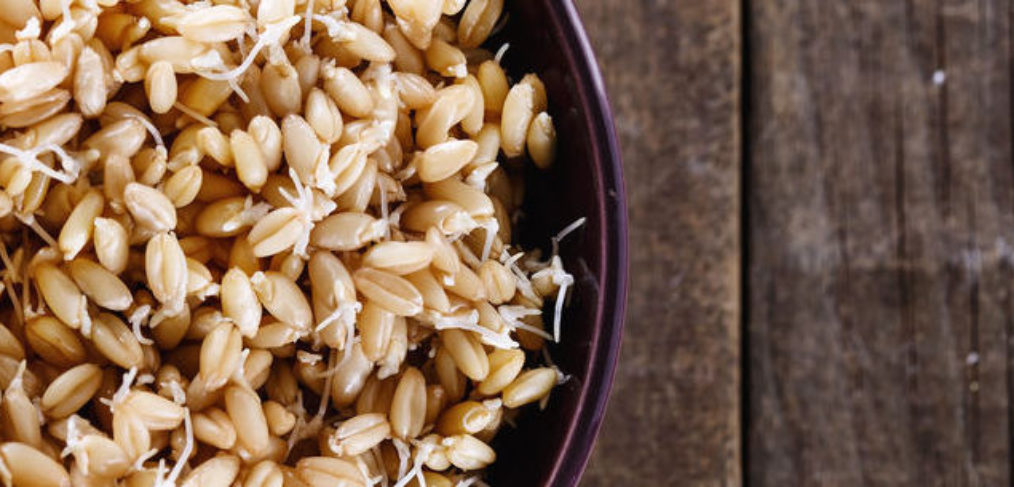 Sprouted Grain Bread Nutrition is AMAZING! Day 18
With more and more sprouted grain bread popping up on grocery store shelves, you may be wondering, is it really THAT much more nutritious? Yep. Not only are you getting more vitamins and minerals by the sprouting process, but you're also getting a uniquely delicious bread!
Alvarado St. Bakery is serious about their spouted grain bread. So serious that they sprout their grains in filtered water for several days until they begin to grow, then they grind it down and make it into bread. By using this special process, they make their special sprouted line without the use of flour.
Alvarado St. Bakery is the nation's oldest and largest cooperatively-owned organic bakery. Today, I had the opportunity to taste their Multigrain and Diabetic Lifestyle bread. It was slightly sweet, and very moist.
Why sprouted grain bread?
Sprouted grains helps to increase the availability of some nutrients. Sprouted whole grains are also easier to digest and contain essential vitamins, minerals and fiber. After I ate 4 slices, I felt so full I couldn't eat anymore for another couple of hours. I really think this really is the best kind of bread, and being so high in protein, you feel full forever!
Here's what I ate on Day 18 of EB90:
| | | |
| --- | --- | --- |
| Food | Portion | Calories |
| Alvarado St. Bakery Sprouted Multigrain | 7 slices (34g) | 630 |
| Alvarado St. Bakery Sprouted Diabetic Lifestyle | 6 slices (34g) | 480 |
| Nutella | 2 tbsp | 200 |
| Apricot Sugar-Free Jam | 2 Tbsp | 40 |
| Dickinson's® Lemon Curd | 4 Tbsp | 240 |
| Siggi's® Skyr Vanilla | 1/2 C | 60 |
| Grilled Pork | 2 oz | 150 |
| Coconut Cardamon Almond Cashew Butter | 1 Tbsp | 95 |
| Egg | 1 | 78 |
| Orange | half | 23 |
| Romesco | 2 Tbsp | 100 |
| Bike | | -200 |
| Total | | 1896 |