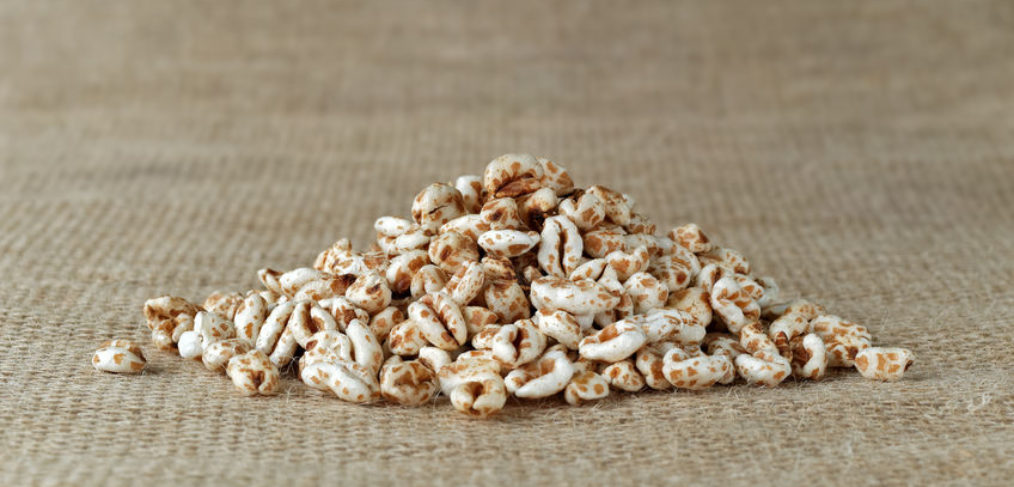 I'm Puffed Up about This Bread! Days 69 and 70
It was nice to have my appetite back, so I started my day with a large stack of french toast with whole wheat bread. Do you know why this popular dish is called french toast?
It actually has nothing to do with location. This breakfast dish can trace its early forms all the way back to the Roman empire! During the 15th century in England and France, it was called "pain perdu" or "lost bread"—due to the fact the recipe called for stale bread. Many believe French toast got its name from a 17th century U.S. innkeeper, Joseph French.
I also challenged myself to three quarters of a pizza from a store-bought, ready-made pizza crust.
Yes, I believe pizza is a bread, and it belongs to my bread diet (even though it took me almost 70 days to realize this).
I layered the pizza generously with vegetables and gave it a light topping of mozzarella and pepperoni. It was delicious, but my goodness, I wouldn't recommend eating this much pizza in a sitting!
On another note, here's an interesting concept. Instead of soaking your grains and then baking them, how about skipping the soaking step and just use puffed grains instead? Ancient Brands Grain sent me three delicious loafs of bread filled with puffed wheat and the texture was great.
There was no 'unsoaked' hard kernels that stuck in-between my teeth, and the product visually looks like whole grain.
Ancient Brands Grain specializes in organic and conventional ancient grains, such as quinoa, amaranth or millet. After carefully sourcing grains, they use patented puffing equipment. The end result is a grain with consistent texture, a good flavor profile and high in nutrients.
One of the breads I ate was a partially puffed emmer—an ancient grain also known as farro. I'll tell you what, I'd be puffed up to eat this bread any day!
Here's what I ate on Days 69 and 70 of EB90:
| | | |
| --- | --- | --- |
| Food | Portion   | Calories |
| Day 69 | | |
| Bagel | 1(100g) | 210 |
| Butter | 2 Tbsp | 200 |
| Pizza | 300g | 900 |
| French Toast with Whole Wheat Bread | 4 slices (40g) | 600 |
| Cherries | | |
| Berry Cream Cake | 1 slice | 150 |
| Total | | 2060 |
| | | |
| Day 70 | | |
| Raisin Bread | 2 slice (40g) | 180 |
| Whole Grain Emmer Bread | 3 Slices (60g) | 210 |
| Whole Grain Bread | 4 Slices (50g) | 440 |
| Butter | 2 Tbsp | 200 |
| Lemon Curd | 2 Tbsp | 120 |
| Cherries | 1C | 74 |
| Waffles | 3 | 400 |
| Steak with caramelized onions | 100g | 209 |
| Asparagus | 1 C | 27 |
| Pineapple | 3 oz | 41 |
| Berry Cream Cake | 1 slice | 150 |
| Strawberries | 1C | 50 |
| Calcium Supp | | |
| | | |
| Total | | 2101 |