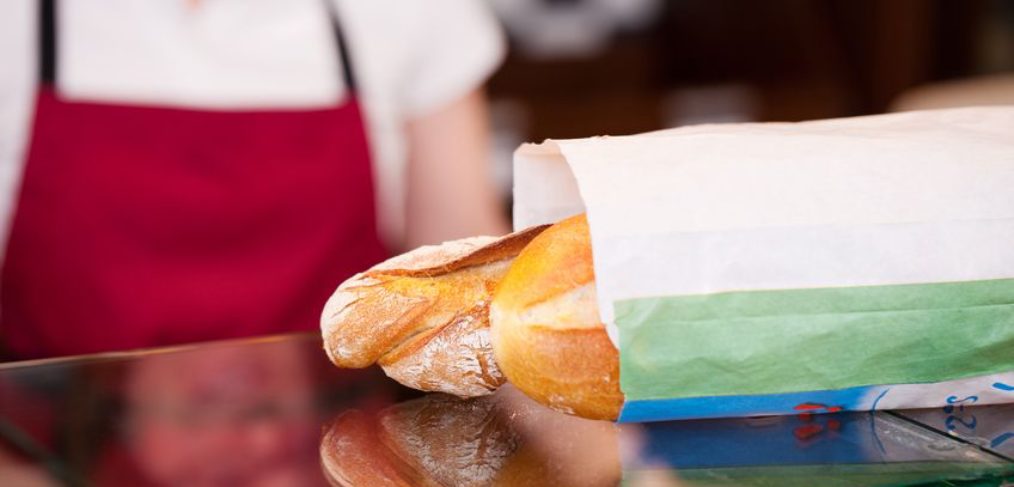 Bread Bag Lady: Day 2
Goal: To not leave more than four slices of bread after 5 p.m. Plan. Plan. Plan.
The strategy today is to pace myself, and to watch the clock. Discipline, Lin. Plan now so you don't suffer at the end of the day. Use the timer on my watch to alert me to eat bread at every hour. I must eat bread every hour, even if I am full or busy.
It's Sunday, so it is a running errands kind of day. I had to make sure I'm on top of eating my slices of bread, so I packed a bunch of bread into a bag to bring along with me. My mom gave me a strange look, "You just created a new look: bread bag lady!"
Thanks mom, you're beautiful too.
Good ol' plain bread
The bread bag wasn't the problem. The inability to plan on bringing any kind of spread made it difficult to swallow the bread. So, I had to buy water. Thank god for water. I ate the bread slices plain as I told myself, never again.
Day two went pretty smoothly without the frenzied moments I experienced yesterday. I accept the fact that I do not have enough healthy spreads to eat during the day. I believe I will give Connie, my nutritionist, a heart attack if she saw that I ate Nutella® and Cookie butter several times a day, every day. This has to change, before she pulls the plug on me.
My bread intake for the day came courtesy Jenny Lee®, in the shape of Pullman loaves. Pullman loaves are baked in enclosed bread tins, so they come out shaped perfectly round and great for sandwiches. Since they are lighter in weight, I had to consume 16 slices to meet my daily challenge. But that was okay because, thank you Jenny Lee®, your bread was so tasty!
I mixed it up so I had four slices of the different flavors: Garlic Parmesan, Olive Focaccia, Tomato Basil and Raisin Cinnamon. My favorite: Garlic Parmesan because it went perfectly with cream cheese and lox.
Here's what I ate on Day 2 of EB90:
| | | |
| --- | --- | --- |
| Food | Portion | Calories |
| Jenny Lee ® Garlic Herb | 4 Slices (112g) | 320 |
| Jenny Lee ® Tomato Basil | 4 Slices (112g) | 320 |
| Jenny Lee ® Olive Focaccia | 4 Slices (112g) | 320 |
| Jenny Lee ® Cinnamon Raisin | 4 Slices (112g) | 320 |
| Philledelpia® cream cheese spread | 1 Tbsp | 40 |
| Almond Breeze® Chocolate Almond Milk | 1 Cup | 100 |
| Boar's Head® Smoked Ham | 2 oz | 60 |
| Nutella® | 2 tbsp | 200 |
| Tillamook sliced cheddar | 1 Slice | 45 |
| Orange | 1 orange | 45 |
| Kale (cooked) | 1 C | 33 |
| Apple | 1 | 95 |
| Pineapple | 2 slices | 84 |
| Cabbage | 1C | 20 |
| Lox | 2oz | 120 |
| Philadelphia Whipped Mixed Berry | 2 Tbsp | 50 |
| Candied Pecans | 1 Tbsp | 50 |
| Calcium Supp | | 0 |
| Bike 10M | | -403 |
| Total | | 1819 |