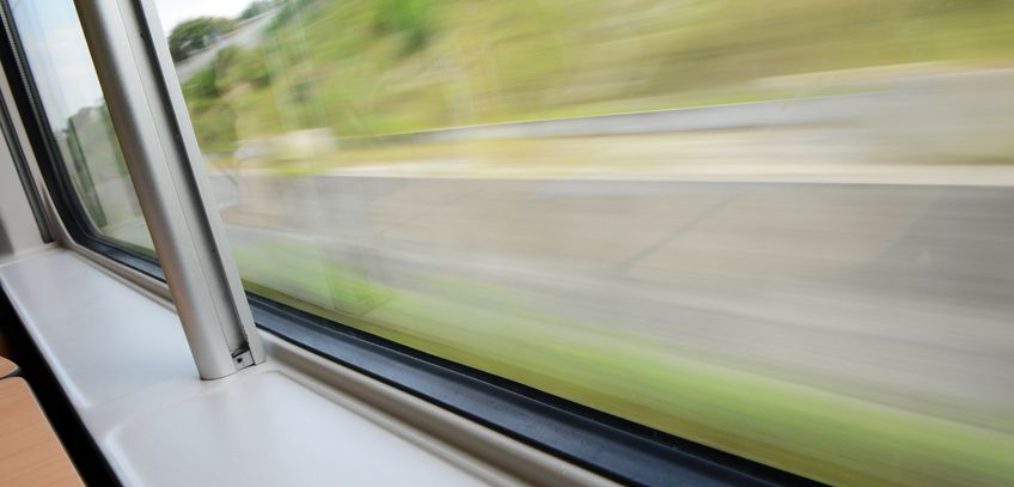 The Sisterhood of the Travelling Loaf: Day 26
I looked at my half-eaten loaf of Sonoma Sun bread from Alvarado St. Bakery and said, "You're coming with me."  I have to go to Seattle this weekend to meet a couple of my convent high school friends, one of whom I haven't met for 30 years. I packed my bread up and headed to the train station.
I have to admit, I was fearful and excited at the same time. I had never boarded an Amtrak train before and I really don't know what is proper train etiquette. Plus, this is the first time I am traveling on a bread diet. You know how diets are ruined with travels!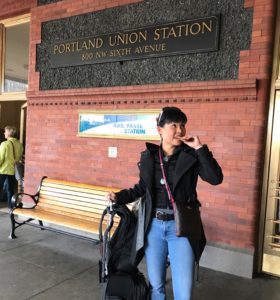 I started the day really disciplined, until I saw Ivar's clam chowder soup at the Bistro car. Yes! My mind was saying no, but my taste buds were screaming for a taste of delicious creamy and chunky clam chowder. So, this happened.
That was truly a bad choice for my diet, but I doubt it would be the last bad choice I'll make this trip.
I immediately went for a 2 mile run upon reaching my destination. Wished I could do more, but I had to meet another friend of mine for dinner at Anchovies and Olives (a seafood tapas restaurant). My challenge was to make sure that I consumed the rest of the bread in the restaurant.
Did you know that you can judge a restaurant by the bread it serves? This restaurant had no clue what a foccacia is. Their grilled focaccia was a glamorized ciabatta with grill marks. I could hear my husband say, "Don't be a bread snob," and I really needed to consume my fill of bread for the day, so I had to eat it—regardless of whether or not it met my standards of foccacia. It just puzzled me why they can't just call it grilled ciabatta.
Here's what I ate on Day 26 of EB90:
| | | |
| --- | --- | --- |
| Food | Portion | Calories |
| Brioche French Toast | | 800 |
| Grand Central Baking Rye Sourdough | 4 slices (50g) | 560 |
| Egg | | 300 |
| Ham | 1 | 105 |
| Macaroons | 2 pc | 120 |
| Potato Roll | 80g | 120 |
| Meat plate | | 300 |
| Tomato Basil soup | 1/2 C | 75 |
| Caramelized Brocolli | 1 1/2 C | 150 |
| Tiramisu | | 250 |
| Prosecco | 1 glass | 90 |
| Port | 1/2 glass | 50 |
| Coconut water | 2 cups | 90 |
| Walk 8 miles | | -800 |
| Total | | 2210 |