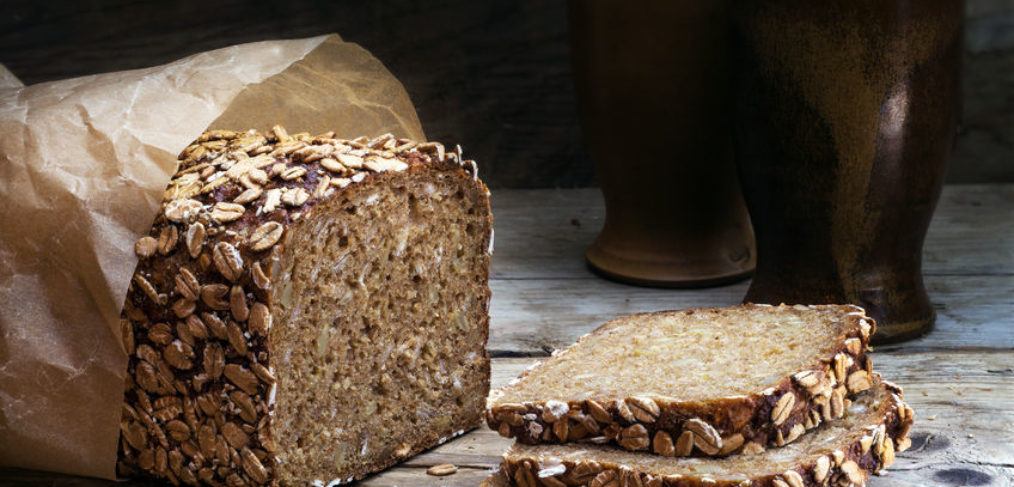 Week 2: The Perfect Snacking Bread!
The word's officially out that I am eating bread again. So this week, I received a nice little basket from Orlando Baking.
What is so special about this bread?
John Orlando, VP of Operations at Orlando Baking, mentioned that there aren't many baked goods out there touting high antioxidants and can improve gut health. With a high amount of illnesses originating in the gut, they believe that probiotics can promote digestive health. Therefore, when Orlando Baking Co. launched the True Grains® line, they really wanted to provide a loaf packed with nutrients and probiotics.
The True Grains® Purple Wheat Raisin Bread was a moist and lightly sweetened loaf. It helped with my diet because I didn't need much butter or spreads to go along with it. If anything, I was just eating it slice by slice. In fact, I had to stop myself from eating the whole loaf this way (darn, this losing weight on bread thing is getting on my nerves).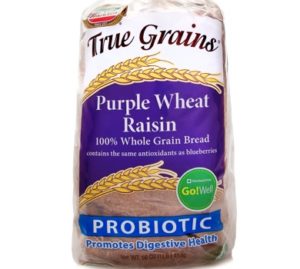 So that is the downfall of this whole dieting-with-bread exercise. I just can't stop myself eating the bread. Therefore, the weight I am losing is minimal. But hey, at least I'm losing weight and keeping off the hunger pangs with bread.
Bread is the perfect low-calorie snack
My daily ritual looks like this: Eat bread all day. I know you may not believe its true that I would just reach out and eat a whole slice when I am hungry or if I need something to snack on. Most of the time I eat it straight from the bag. Sometimes I toast it to give it a crunchy texture. But if you're in the same office as me, you will hear the bread bag constantly rustling all day. After all, bread is the perfect low calorie snack. With True Grains® Purple Wheat Raisin Bread, it's only 80 calories per slice.
This is what a typical day with True Grains® Purple Wheat Raisin Bread look like:
| | | |
| --- | --- | --- |
| Food | Portion | Calories |
| True Grains® Purple Wheat Raisin Bread | 8 slices | 640 |
| Butter | 1 Tbsp | 100 |
| Coconut Water | 8.5 oz | 45 |
| Raspberry Peach Champagne Jam | 2 Tbsp | 60 |
| Clementines | 1 | 90 |
| Apple | 1 | 80 |
| Ground Sausage | 3 oz | 285 |
| Steamed Carrots | 1C | 60 |
| Chocolate Eggs* | 6pc | 160 |
| Total Calories: | | 1520 |
*chocolate eggs are not part of a healthy diet. However, I have a weakness for Cadbury's chocolate eggs, and I had lots of leftovers. So, someone had to finish them!