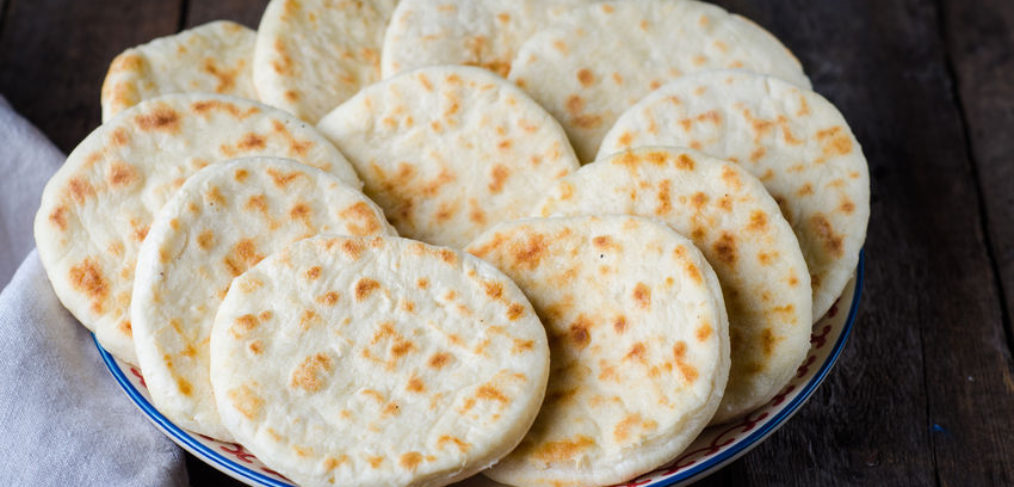 Around the World: Breads of Africa
Grains and starches make up a large portion of the foods eaten in Africa. These foods include rice, yams, corn meal, mashed beans, cassava, sorghum and millet. Africans also have unique types of breads which are different from the ones eaten in Europe and the US. African breads are baked, steamed, cooked on a griddle or deep fried. African breads were influenced by neighbors from India and southern Europe. The colonization of Africa  also played huge difference on the types of bread. Below are five of the most common types of breads consumed in Africa.
The Nigerian Puff Puff Bread
Puff Puff  is a wheat bread that is common in Nigeria.  Unlike loaf bread that is baked, the yeasted batter resembles a donut or fry bread. Flour, water, yeast and sugar are combined to make a dough which is then fried to produce Puff Puff bread. This bread is very popular in Nigeria and the neighboring west African countries.
South African Green Mealie Bread
Corn or maize is commonly known as mealies in South Africa and Mozambique. Maize is part of the daily diet of the people in the mentioned countries. There are various recipes of making bread from ground maize. The breads are easy to make and they are very delicious. One of the breads is the traditional steamed green mealie bread which is made using a slightly green mealie. Others includes easy mealie bread and cheesy mealie bread.
Moroccan Pita Bread
Morocco is a  North African country that is close to the European countries. Moroccan meals are a blend of Italian, French, Turkish and Spanish ingredients. Wheat breads are more common in North Africa. Wheat is more commonly grown in North Africa  than in the rest of Africa. Instead of baking, Pita bread is cooked on a griddle. It is eaten warm with honey and butter. The bread has a chewy texture which is brought about by semolina flour which has a high gluten content.
Chapatti from Coconut Oil
Chapatis  are a common bread in east Africa which originated from India. In the African preparation of chapatis, coconut milk is used in place of water. Coconut  milk adds a rich creamy taste and softer texture to the chapatis. Flour and salt are combined and added into the coconut milk. It is kneaded into a dough which is allowed to rest for at least an hour. The dough should be soft and smooth, but not sticky. Allow the chapatti dough to rest for at least 20 minutes. This resting stage ensures your chapatti will be soft! The dough is then rolled using a rolling pin and a brushed with coconut oil. It is then placed in a heated oiled pan where it is cooked until all sides are brown.
Ethiopian Injera Bread
Ethiopia and Liberia are the only African countries that were not colonized by European powers. Ethiopia thus retained its cultural identity which includes their unique cuisine. Ethiopia grows wheat and various other grains. Injera bread is made from a grain called Teff which is Ethiopia's indigenous grain. Its preparation starts with putting the Teff in a mixing bowl and adding water slowly while stirring. After stirring, the batter is placed aside for a day to allow fermentation to take place. This allows flavor development as the batter acquires a slight tanginess. Yeast is sometimes added to accelerate the fermentation. Salt is then stirred in.
A nonstick pan is heated until a water drop can dance on its surface. The pan is coated with a thin layer of batter. It is then cooked until holes starts appearing on the bread surface. The bread is removed when the surface is dry. Injera is a spongy, sour flatbread that is  used to scoop up stews, meats and side dishes traditionally served as part of the meal.